"Great good fortune for the reader and also for those of us who are serving Paramahansa Yogananda's work in this way." — S. B.
This is one of the many personal statements shared by volunteers serving to bring out a new series of SRF ebooks in multiple languages for a global audience.
SRF is now able to publish an increasing number of ebooks in many other languages than English thanks to a large base of SRF volunteers from around the world, who serve as translators, proofreaders, final checkers, and support staff. The volunteers work with design and translations staff in the SRF Publications area to produce ebooks regularly.
Although SRF has had a robust translations effort for many years, this much needed additional support has allowed for more time for ebook production and the chance to reach a wider international audience with Paramahansaji's universal wisdom thereby.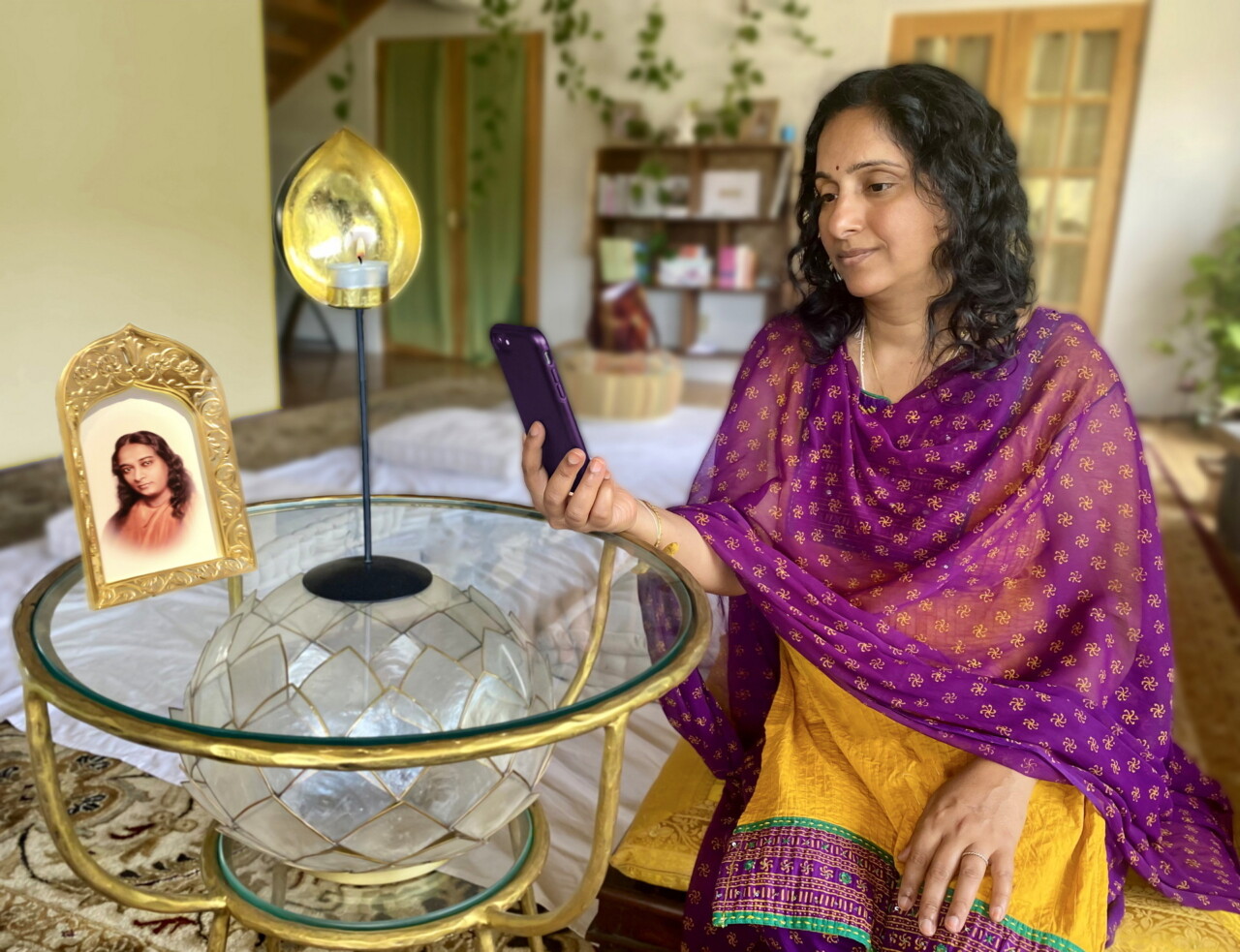 These ebook translations augment the existing catalog of dozens of ebooks in English by Paramahansa Yogananda — including his Autobiography of a Yogi, The Bhagavad Gita: God Talks With Arjuna, The Second Coming of Christ: The Resurrection of the Christ Within You — and also titles by Swami Sri Yukteswar, Sri Daya Mata, and Sri Mrinalini Mata.
"Journey to Self-realization," Volume 3 of Paramahansa Yogananda's Collected Talks and Essays, now available as a Portuguese ebook
One of the chapters from the Portuguese ebook of "Journey to Self-realization"
Languages in which SRF ebooks have been published now include Bulgarian, Croatian, Dutch, German, Italian, Portuguese, Russian, and Spanish, with many more titles in additional languages in current development.
Those SRF devotees who help to produce the ebooks consider their involvement in bringing the SRF teachings to the world at large to be a great personal blessing as well. Following are a sampling of testimonials from volunteers actively involved with this project:
"The project of ebooks is a very special one to the translators and to all devotees….A new generation of readers will find Paramahansaji's teachings more available." — J. L.

"It satisfies me to think that the reader may more easily perceive the spiritual vibrations of a book if it is presented as impeccably as possible (in this very imperfect world). As I work, I am reminded that this will be the very first time that many people will receive the blessing of Guruji's gaze upon them." — S. B.

"These translated books [will] remain as the guiding pole-star for non-English speakers of today and to come." — V. G.

"For the past 9 years or so our small team has translated, edited, and proofread many books, (including Man's Eternal Quest, Sayings of Paramahansa Yogananda, Living Fearlessly, Why God Permits Evil, To Be Victorious in Life, and other titles.) It is, indeed, a privilege of a lifetime to serve Paramahansaji's work in such a humble, yet very inspiring way." — M. G.