Compelling…enough to make a modern soul look inwards.
The New York Times
The Trailer
About the Film
"Using a seamless mix of re-creations and fascinating true footage, this very even-tempered documentary takes its audience all the way through a saint's life, from his first sensations in the womb to that moment in 1952 when, having recited a poem to a large crowd at the Biltmore Hotel in Los Angeles, he exited his body just like that....In between those events he changed the Western world." – From the Maui Film Festival website

AWAKE: The Life of Yogananda is an unconventional biography about the Hindu Swami who brought yoga and meditation to the West in the 1920s. Paramahansa Yogananda authored the spiritual classic Autobiography of a Yogi, which has sold millions of copies worldwide and is a go-to book for seekers, philosophers and yoga enthusiasts today. (Apparently, it was the only book that Steve Jobs had on his iPad.) By personalizing his own quest for enlightenment and sharing his struggles along the path, Yogananda made ancient Vedic teachings accessible to a modern audience, attracting many followers and inspiring the millions who practice yoga today.
Filmed over three years with the participation of 30 countries around the world, the documentary examines the world of yoga, modern and ancient, east and west and explores why millions today have turned their attention inwards, bucking the limitations of the material world in pursuit of self-realization.

Archival material from the life of Yogananda (who died in 1952) creates a spine for the narrative, but the film stretches the dimensions of a standard biography. The footage includes stylized interviews, metaphoric imagery and recreations, taking us from holy pilgrimages in India to Harvard's Divinity School and its cutting-edge physics labs, from the Center for Science and Spirituality at the University of Pennsylvania to the Chopra Center in Carlsbad, California. By evoking the journey of the soul as it pushes its way through the oppression of the human ego and delusion of the material world, the film creates an experiential immersion into the unseen realms. AWAKE is ultimately the story of humanity itself: the universal struggle of all beings to free themselves from suffering and to seek lasting happiness.
Compelling…enough to make a modern soul look inwards.
The New York Times
The Filmmakers
Paola di Florio (Director)
Counterpoint Films founder Paola di Florio is an Oscar and Emmy-nominated filmmaker and television producer whose work has featured extraordinary individuals and the triumph of the human spirit. Di Florio's films have been distributed theatrically throughout the world and featured in broadcasts on HBO, CBS, NBC, FOX, PBS, Sundance Channel, Court TV, TLC and A&E.
The New York Times described her work as "extraordinary" and "poignant." The Los Angeles Times' found it "deeply affecting, revelatory [and] gripping." The Hollywood Reporter declared that it "should be required viewing for all Americans."
Her documentaries (Speaking in Strings, Home of the Brave) feature the lives of strong, maverick women who impacted American culture. Her television work includes producing a TV series for Canal Plus entitled Directors on Directors, featuring unique portraits of Hollywood auteurs – including Sydney Pollack, Arthur Penn, Robert Altman, Michael Mann, and others – which was given a special screening at the Locarno Film Festival's 50th Anniversary. Her independent films premiered at the Sundance Film Festival, garnered numerous awards and were honored by the Academy of Motion Picture Arts & Sciences, the Writer's Guild and the International Documentary Association. She has served on film juries and panels, including at the American Film Institute and has guest lectured at UCLA, USC, Berkeley, Stanford and other universities and conferences. She is also a founding partner of Nerd Girls, Inc., a New Media startup dedicated to creating new role models and empowering young women to enter the fields of science and engineering.
Lisa Leeman believes that strong narrative and character-driven films can change the world, one story at a time, and that the path to social change is through the heart. Lisa's groundbreaking first film, Metamorphosis: Man into Woman, won the Filmmaker's Trophy at the 1990 Sundance Film Festival and garnered the top broadcast ratings on POV, PBS's documentary showcase. Roger Ebert named Leeman's One Lucky Elephant as one of the best documentaries of 2011. That film was broadcast on OWN as part of Oprah Winfrey's Documentary of the Month Club, and selected for the U.S. State Department's American Documentary Showcase.
For the last twenty five years, Lisa has directed, produced, written and edited feature and short documentaries. Other notable works include directing the feature doc Out of Faith (PBS) and producing the feature doc Crazy Wisdom: The Life and Times of Chogyam Trungpa (Alive Mind Cinema). Lisa has collaborated with many acclaimed filmmakers, including Haskell Wexler, the renowned cinematographer with whom she co-directed Who Needs Sleep (Sundance, 2006).
Lisa spent a decade editing award-winning social issue documentaries, including the acclaimed Made in LA, and films for Renee Tajima-Pena; Michele Ohayon; Micha Peled; Stanley Nelson, and others. Lisa has served as a judge at the Sundance Film Festival, the president of the International Documentary Association, and on the boards of the IDA and the National Coalition of Independent Public Broadcasting Producers. She sits on the faculty of USC's School of Cinematic Arts, and has taught master classes on documentary filmmaking in China, Portugal, Jordan, and Malawi. In addition to Sundance's Filmmakers' Trophy, honors include an Emmy nomination and the once-in-a-lifetime American Film Institute Independent Filmmaker Grant.
Peter Rader has worked as a film and television writer/director for twenty years. His first script, Waterworld, was produced by Universal in 1995. He has developed numerous projects for other studios, and industry leaders such as Steven Spielberg, Dino De Laurentiis, John Davis and Mario Kazar. He wrote and directed a remake of Escape to Witch Mountain for ABC/Disney. Rader attended Harvard University, where he graduated magna cum laude. He has taught writing workshops and is accomplished in a broad range of fields, including music and photography. He worked as a cinematographer on a number of award-winning documentary projects. Rader also directed episodes of the hit nonfiction TV show dog Whisperer with Cesar Milan and authored Mike Wallace: A Life, a critically acclaimed biography of the legendary CBS journalist published by St. Martin's Press. Rader was subsequently hired to adapt his book into a script for director Rob Reiner. He recently released a second book, Playing to the Gods: Sarah Bernhardt, Eleonora Duse and the Rivalry that Changed Acting Forever, published by Simon & Schuster.
Interviewees in Order of Appearance
Ravi Shankar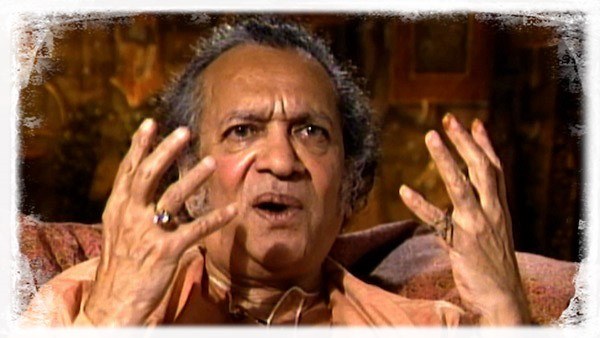 The most celebrated sitar player in the world, Ravi Shankar was born in Varanasi into a Bengali family in 1920, the same year that Paramahansa Yogananda arrived in America. After achieving worldwide acclaim as one of the foremost composers and teachers of Hindustani music (including becoming the musical guru to Beatle George Harrison), Shankar settled in Encinitas, California, where Yogananda wrote his spiritual classic Autobiography of a Yogi.
Krishna Das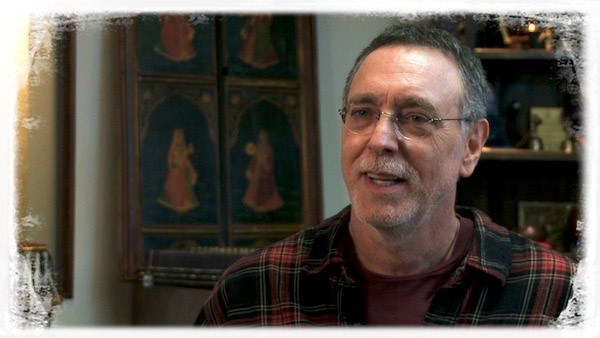 Layering traditional chanting with accessible melodies and modern instrumentation, Krishna Das has been called yoga's "rock star." The form of devotional chanting which he performs, kirtan, and the harmonium that he plays were both originally brought to America by Yogananda, who was one of KD's early influences. With a soulful voice that touches the deepest chord in even the most casual listener, Krishna Das has taken the call-and-response chanting out of yoga centers and into concert halls, becoming a worldwide icon and the best-selling western chant artist of all time.

George Harrison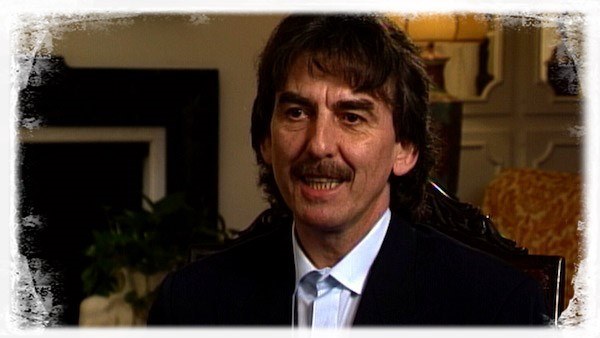 While George Harrison achieved international super-stardom as lead guitarist of the Beatles, he composed and recorded numerous hit songs as a solo artist, including My Sweet Lord and Give Me Love, which is featured in the end-credits of AWAKE. Drawn to India from an early age, Harrison delved into mystical texts and writings from masters like Yogananda and became a lifelong meditator. Harrison's apprenticeship with Ravi Shankar helped to introduce sacred Indian music to the world, and his devotion and spiritual sincerity has inspired millions of seekers worldwide.
Hitendra Wadhwa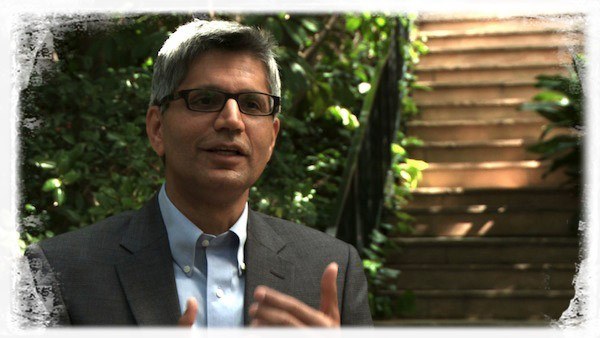 A Professor of Professional Practice at Columbia Business School, Hitendra Wadhwa's research and teaching on Personal Leadership focuses on how to maximize one's outer impact through inner mastery. It draws upon universal laws of human nature that are validated by the latest scientific research and exemplified by the lives of great leaders. His work has been inspired by the teachings of Paramahansa Yogananda.
Mas Vidal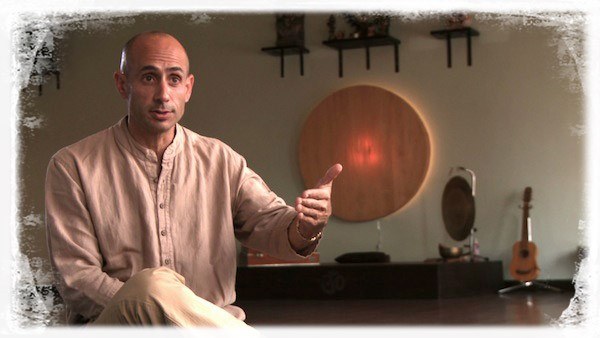 The director and founder of Dancing Shiva Yoga, Mas Vidal has been heavily influenced by the teachings and writings of Yogananda. An Ayurvedic practitioner, Mas travels extensively, leading workshops and teacher-trainings around the world.
Li Miao Tseng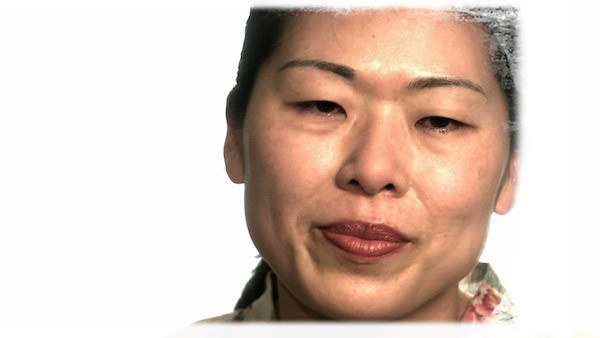 A devotee of Yogananda from Hong Kong, Li Miao was part of the team that helped to translate Autobiography of a Yogi into Chinese.
Francis Clooney S.J.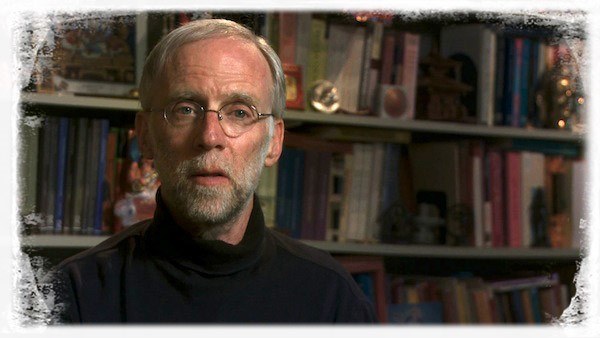 A Jesuit Priest, Francis Clooney sits on the faculty of Harvard Divinity School as a professor in the developing field of comparative theology. He has studied the Sanskrit and Tamil tradition of Hindu India, and has also written favorable commentaries on Yogananda's interpretation of the Christian Gospels, The Second Coming of Christ: The Resurrection of the Christ Within You.
Varun Soni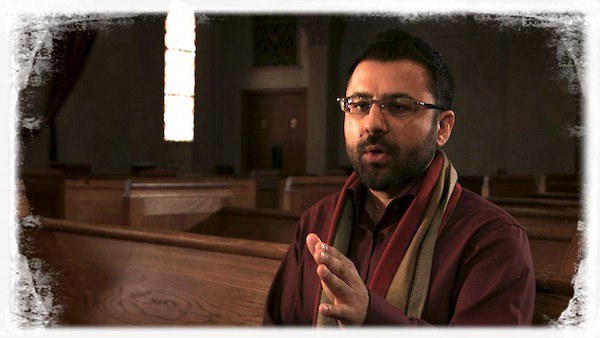 As the Dean of Religious Life at the University of Southern California, Varun Soni has graduate degrees in both Divinity and Law. His writings have appeared in numerous publications from Huffington Post to Harvard Divinity Bulletin. He's the author, most recently, of Natural Mystics: The Prophetic Lives of Bob Marley and Nusrat Fateh Ali Khan (Figueroa Press, 2014).
Brother Vishwananda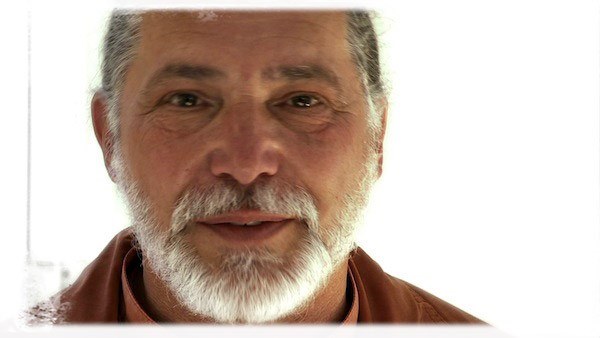 A monk of Self-Realization Fellowship for more than 40 years, Brother Vishwananda began his monastic life at the Yogoda Satsanga Society of India ashram in Ranchi, site of Yogananda's original school in India, where he served for 18 years before returning to the United States. He now sits on the Board of Directors of both organizations.
Deepak Chopra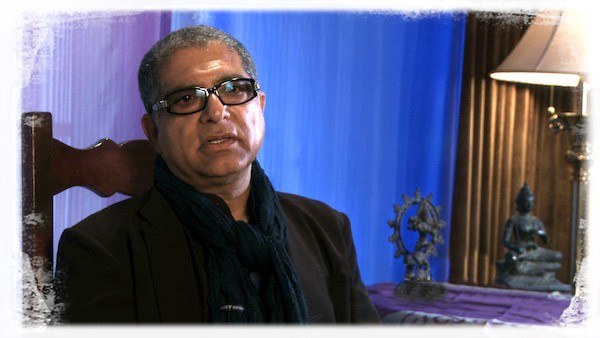 The author of more than 65 books, including numerous New York Times bestsellers, Chopra received his medical training in internal medicine and endocrinology, before turning his attention to the ancient Indian medical science known as Ayurveda. A prominent public speaker, he is one of the best-known figures in the holistic health movement.
Anand Mehrotra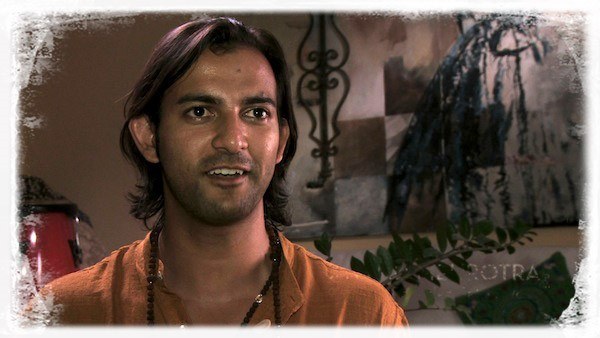 Born and raised in Rishikesh, India – where yoga has been taught for millennia – Anand is the founder of Sattva Yoga, a holistic, ever-evolving practice that combines asana, pranayama, meditation, kriya, and wisdom. A disciple in a different branch of the Kriya Yoga lineage, Anand is nonetheless deeply devoted to Yogananda and his teachings.
Sandy Gray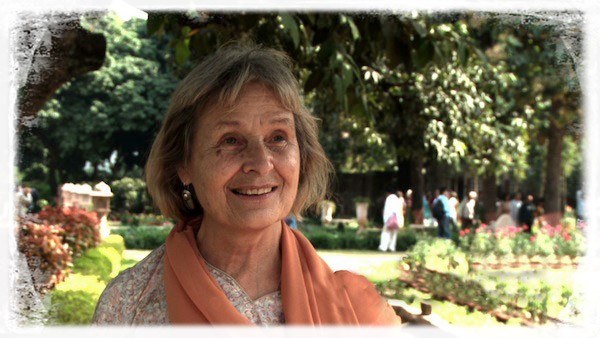 A long-time devotee of Yogananda, Sandy is blessed to live in the Boston house of Sister Yogmata, one of Yogananda's first disciples in America.
Sri Daya Mata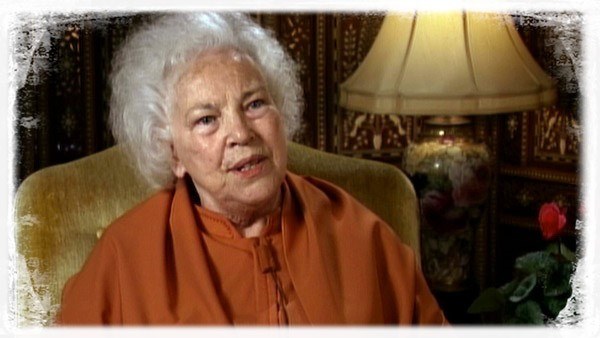 One of the first women in modern history to head a worldwide religious movement, Sri Daya Mata served as president of Self-Realization Fellowship/Yogoda Satsanga Society of India for more than half a century, until her passing in 2010. A true mother of compassion as her name implies, she joined Yogananda's ashram in 1931, at the young age of 17, and was trained by him to lead his worldwide work after his passing.
Brahmachari Martin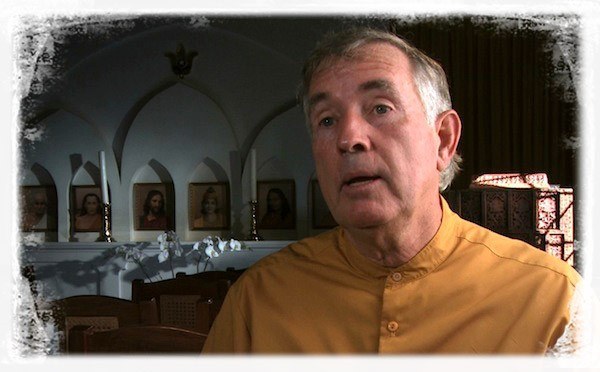 A monk of Self-Realization Fellowship who speaks regularly at the SRF Lake Shrine Temple in Pacific Palisades, Calif.
Philip Goldberg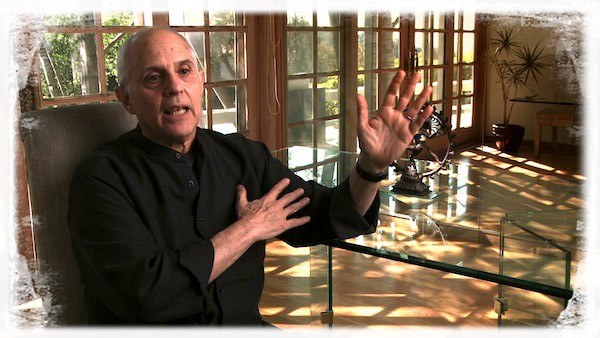 "American Veda" author Phil Goldberg was raised in Brooklyn by atheists who disdained religion. In spite of this, he found himself drawn from an early age to the pragmatic mysticism of the East, through Alan Watts and Aldous Huxley, and the classic texts of Taoism, Buddhism and Vedanta. He most recently authored the book The Life of Yogananda: The Story of the Yogi Who Became the First Modern Guru, published by Hay House, and has written about psychology, human potential and holistic health, and conducts lectures and workshops around the world.
Maisha Moses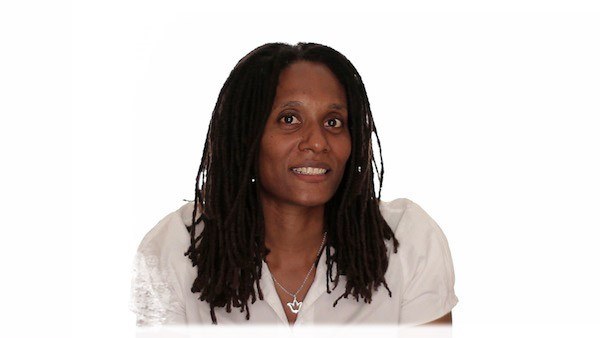 The Executive Director of The Young People's Project, which uses Math Literacy Work to help students succeed in school and in life. She was introduced to the teachings of Yogananda by her father, civil rights activist Bob Moses.
Ariel Ruben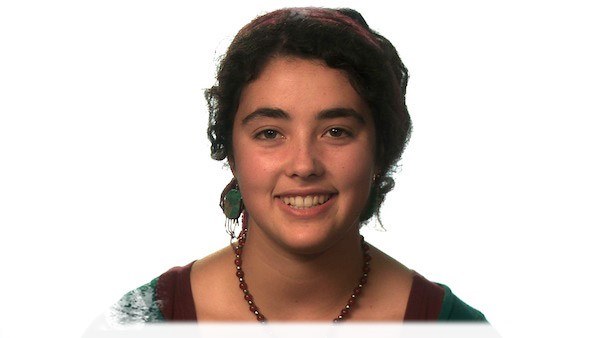 A young devotee of Yogananda, has served as a volunteer at the SRF Youth Program for girls.
Banu Dave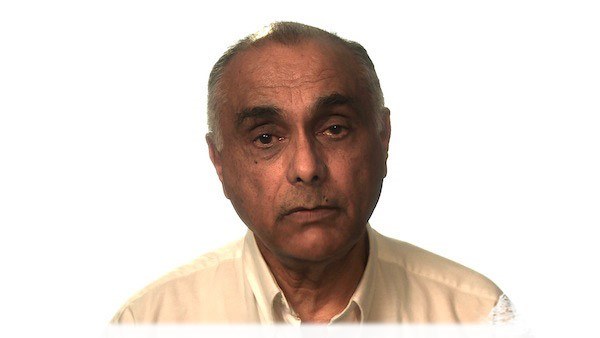 A long-time devotee of Yogananda from India.
Anita Goel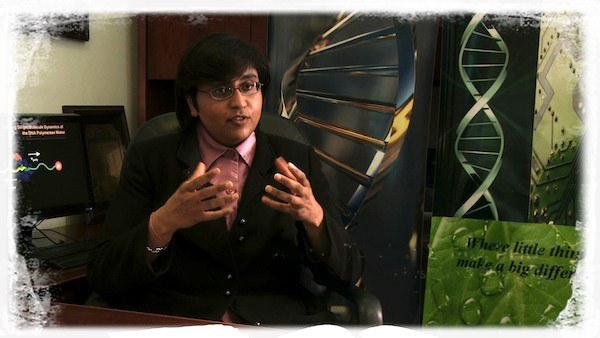 A Harvard-MIT-trained physicist-physician, Dr. Goel is a globally recognized leader in the emerging field of nanobiophysics—a new science at the convergence of physics, nanotechnology, and biomedicine. Nanobiophysics integrates these three fields to reveal new scientific solutions to the world's most pressing challenges.
Brother Chidananda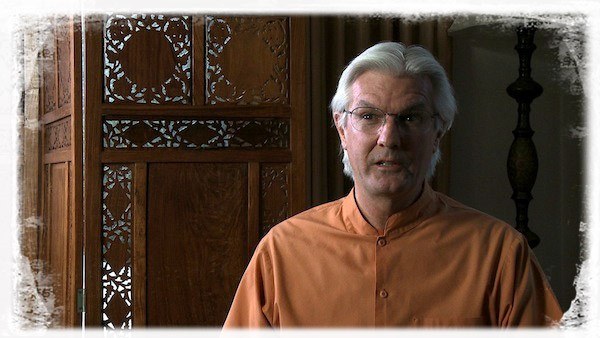 Current president and spiritual head of Self-Realization Fellowship/Yogoda Satsanga Society of India, Brother Chidananda been a monk of SRF for more than forty years, and a member of the SRF and YSS Boards of Directors for the last 10 years. He also holds the responsibility of editor-in-chief of SRF Publications.
Sister Premamayee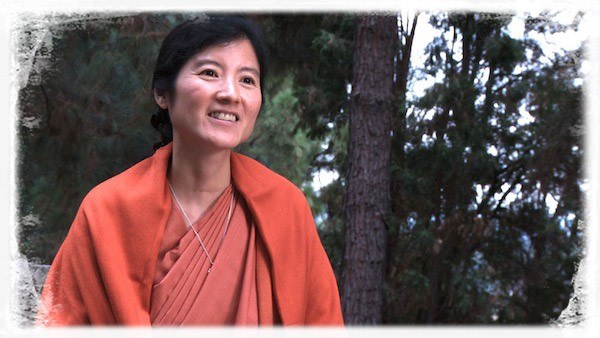 A Self-Realization Fellowship nun for more than 30 years.
Georges Billard-Madrières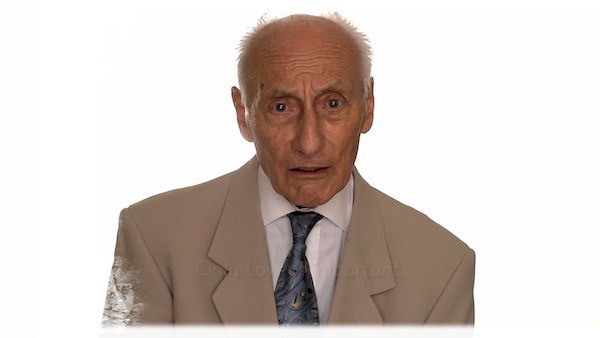 A World War II veteran and devotee from France, has been an SRF Lessons student for nearly 50 years.
Felicia Tomasko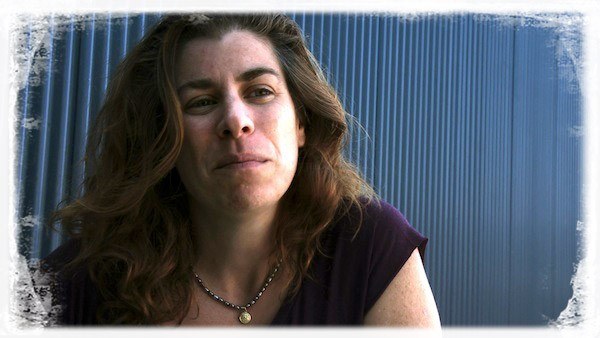 Felicia Tomasko, R.N., inspires people to follow the path to personal freedom and vibrant health through Yoga and Ayurveda. Her practice includes teaching Yoga in studios, teacher trainings and conferences as well as a private practice in the healing tradition of Ayurveda. She is the President of Bliss Network and serves as the editor in chief of LA YOGA magazine.
Stefanie Syman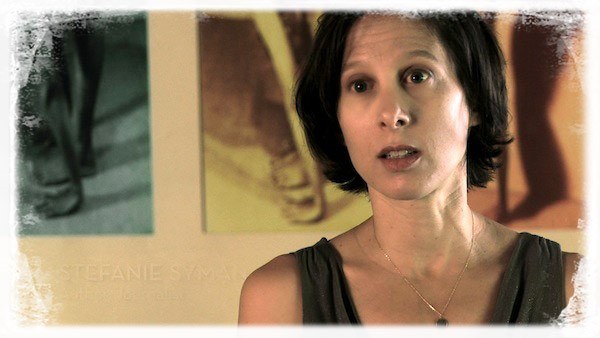 Journalist/author Stefanie Syman has practiced Ashtanga Yoga for more than fifteen years, an experience that influenced the writing of The Subtle Body: The Story of Yoga in America, where she tells the surprising story of yoga's transformation from centuries-old spiritual discipline to a multi-million dollar American industry. As a pioneer in digital media as well as an expert on yoga, Syman has been featured as a panelist and speaker at numerous events.
Andrew Newberg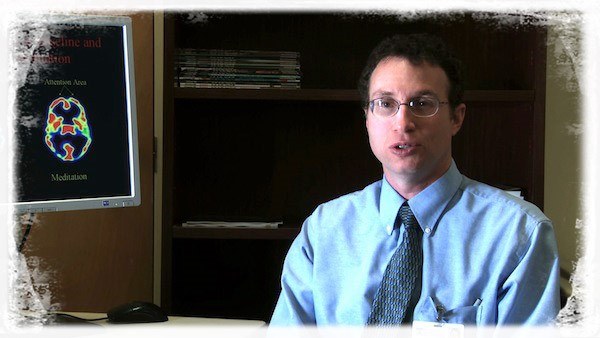 A neuroscientist who studies the relationship between brain function and various mental states, Dr. Andrew Newberg is a pioneer in the neurological study of religious and spiritual experience, a field known as "neurotheology." Author of How God Changes Your Brain, his research includes taking brain scans of people in prayer, meditation, rituals, and trance states, in an attempt to better understand the nature of religious and spiritual practices and attitudes.
Brother Jayananda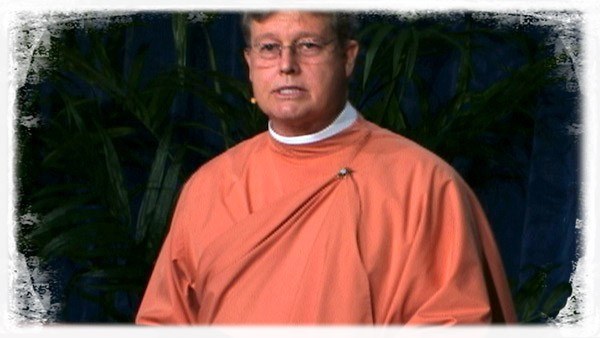 A Self-Realization Fellowship monk for more than 30 years, Brother Jayananda's duties have included lecturing on the teachings of Yogananda throughout the U.S. and Europe, and shepherding novice monks during their first years in the ashram.
Robert Love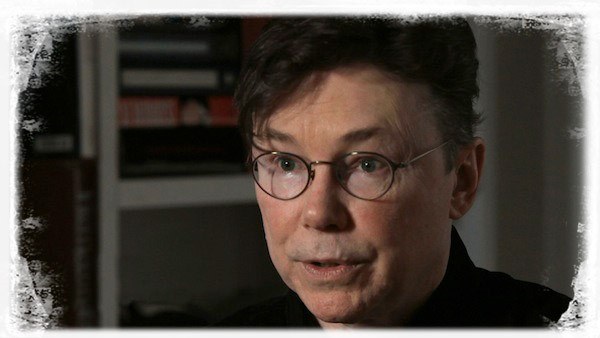 Journalist/author Robert Love is the author of The Great Oom: The Improbable Birth of Yoga in America. He has worked in magazine publishing for 30 years and was the managing editor of RollingStone and executive editor of Best Life. An adjunct professor of journalism at the Columbia University Graduate School of Journalism, his articles have appeared in The New York Times, the New York Observer and the Utne Reader.
Herb Jeffries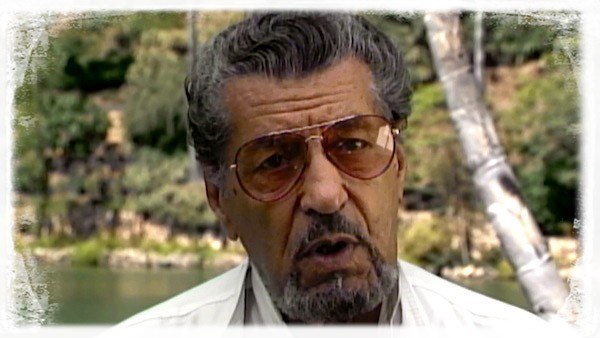 Jazz singer and actor Herb Jeffries, known as the "Bronze Buckaroo" by his fans for his film roles as a black singing cowboy, was a lay disciple of Yogananda.
Brother Anandamoy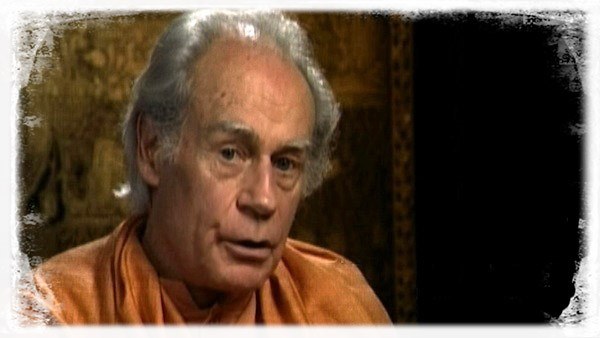 A direct disciple of Paramahansa Yogananda, Brother Anandamoy has lectured all over the world on Yoga and meditation. Born in Switzerland, he first came to the U.S. in 1948 to study architecture under Frank Lloyd Wright. Soon after his arrival, however, he discovered Autobiography of a Yogi and traveled to Los Angeles to meet Yogananda, and shortly thereafter became a monk in the SRF monastic community. One of the teachers personally trained by the guru, Brother Anandamoy has served Yogananda's work for more than six decades.
Sister Parvati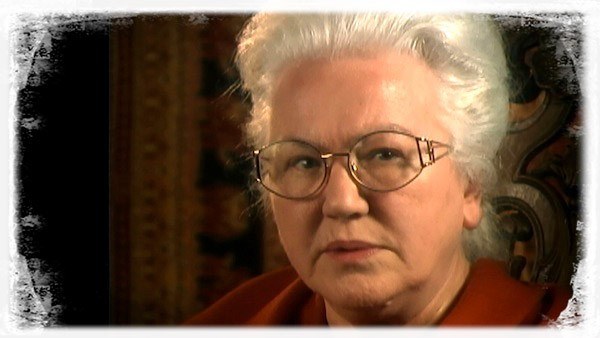 A direct disciple of Yogananda, Sister Parvati entered the SRF monastic community in 1946. She has served in a range a capacities in ashrams in India and America, including counseling others in their practice of meditation, and has endeared herself to spiritual seekers worldwide through her warmth and wisdom, and many stories about her experiences with Paramahansa Yogananda.
Leo Cocks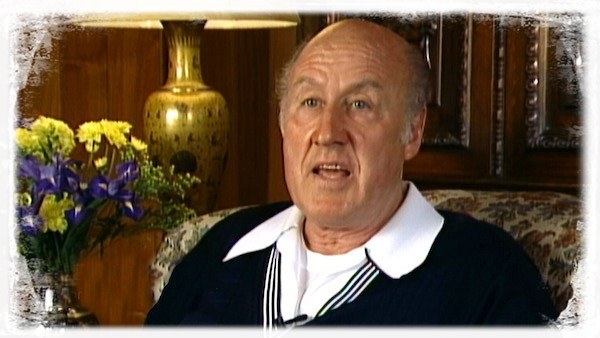 A direct disciple of Paramahansa Yogananda and former monk of Self-Realization Fellowship.
Richard Wright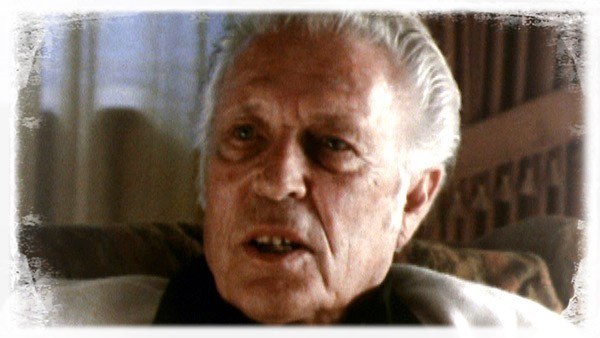 The older brother of former Self-Realization Fellowship's president Sri Daya Mata, Richard Wright served as Yogananda's secretary during his return trip to India in 1935-36.
Sri Mrinalini Mata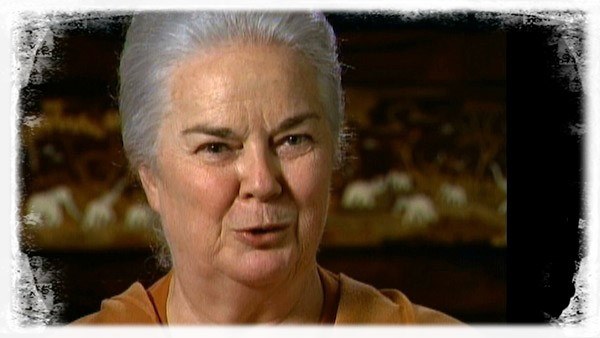 A close disciple of Paramahansa Yogananda, Mrinalini Mata served as president of Self-Realization Fellowship/Yogoda Satsanga Society of India from 2011 until her passing in 2017. She entered the SRF monastic community in 1946 and was one of those chosen by him to carry on the SRF work after his passing. Mrinalini Mata was personally trained by Yogananda to prepare his manuscripts and talks for publication after his passing, and has served for many years as editor-in-chief of SRF books, Lessons, and periodicals.
Robert Oppenheimer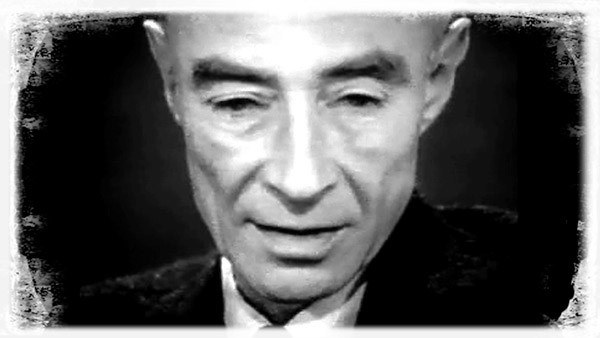 Physicist Robert Oppenheimer has been called the "Father of the Atomic Bomb" for his work as the director of the Manhattan Project.
Marc Benioff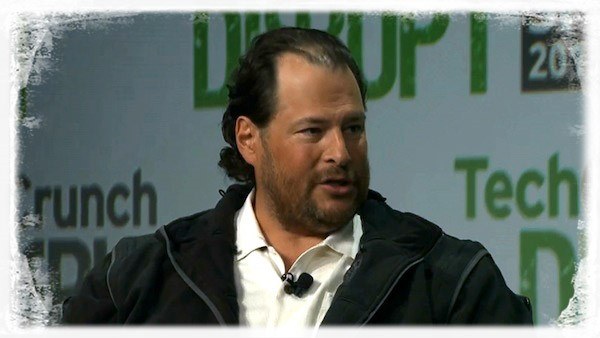 Chairman and CEO of Salesforce.com, Marc Benioff is one of the pioneers of cloud computing. Fortune magazine named him "Business Person of the Year" and one of the "Smartest 50 People in Tech." Prior to launching Salesforce, Benioff worked at Oracle and for Apple founder Steve Jobs, who was profoundly influenced by Yogananda's Autobiography.
Swami Kriyananda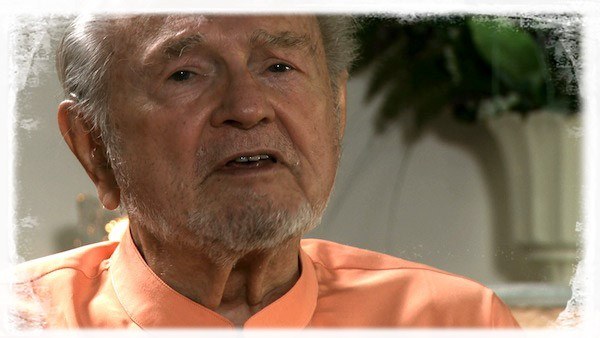 A direct disciple of Paramahansa Yogananda, Swami Kriyananda went on to found Ananda Sangha, an intentional community with centers around the world.
...and Paramahansa Yogananda
Compelling…enough to make a modern soul look inwards.
The New York Times
Theatrical Screenings
Buyers and Exhibitors

Thank you for your interest in hosting Awake: The Life of Yogananda. For bookings in theaters, museums, and educational institutions, please contact us at awakeyogananda@gmail.com.
Community Screenings
Community Groups, Yoga Studios, Organizations
It is now possible to license a community screening DVD of Awake around the world. The community screening DVD is now available with English Closed Caption, and subtitles in the following languages: Spanish, French, Portuguese, Italian, Dutch, German, and Japanese.

A U.S./Canada Community Screening License for AWAKE costs $300 and allows for up to five screenings exclusively at a single location, where you may sell tickets if you wish.
An International Community Screening License for AWAKE costs $300 and allows for up to five screenings exclusively at a single location, where you may sell tickets if you wish. ($50 Fed Ex Shipping Fee will be added to the License. Please order community screening at least one month before screening in consideration for shipping and customs).
Upon approval of your application (apply below), we will send you a site-specific DVD.
AWAKE Screening Application
Directions
Before you fill out this form, make sure you have all your event details in order (date, venue, etc.).
When you're ready, please complete the form by filling in your confirmed details and by signing our licensing agreement. A copy of the licensing agreement will be sent to you by e-mail.
When your application is approved, we'll email you an invoice for the film's public performance rights, which grant you the licensing permissions required to host the film for a public audience.
Once payment has been received, you will receive an email with the receipt and additional resources to help you promote your screenings. Then you're set to go!
Compelling…enough to make a modern soul look inwards.
The New York Times


"Compelling...enough to make a modern soul look inwards."



"Gripping, inspiring...epic...the filmmakers hook you emotionally from the get-go."



"Engrossing and informative from start to finish."




"Dreamy, entrancing...directors Paola di Florio and Lisa Leeman are masters of atmospherics."





"Awake is an absolute treasure and should not only be watched, but experienced."





"Epic and timeless."


Compelling…enough to make a modern soul look inwards.
The New York Times
Other Purchase Options:
Compelling…enough to make a modern soul look inwards.
The New York Times
Before contacting us, see if we answered your question on our AWAKE FREQUENTLY ASKED QUESTIONS below.
AWAKE FAQ
When was AWAKE released? In which countries did it screen?
Awake was released in the U.S. in 2014 and has screened in countries around the world since then including: India, Italy, France, Spain, Greece, Japan, the U.K., Mexico, Germany, Austria, Brazil, Australia, New Zealand, Luxembourg, Canada, Belgium, Turkey, and more.
How can I watch AWAKE now?
I love the music and imagery in the film! Is there a soundtrack or book version?

We are proud to offer the soundtrack of selections from the film as both a CD and also for download. In addition, we have a breathtaking companion book to the film, with over 400 photographs including rare, previously unpublished images of Paramahansa Yogananda, and fascinating behind-the-scenes commentary by the filmmakers.
My community center, yoga studio, spiritual or religious center wants to show AWAKE. How do I make this happen?
You can now book the film for community screenings worldwide, except for certain geo-restricted countries.*
*Why are certain countries geo-restricted? In certain territories where there are current or pending deals with sub-distributors, we are not currently able to offer the film directly to consumers. This list includes: Australia, Austria, Belgium, Brazil, Quebec (only) Canada, France, Germany, India, Italy, Japan, Liechtenstein, Luxembourg, Malta, Mexico, Monaco, New Zealand, San Marino, Switzerland, Turkey, and The Vatican.