Overview
2020 SRF Online World Convocation
August 9 – 15, 2020
Join us for a week of spiritual renewal and recharging!
To celebrate Self-Realization Fellowship's 100th anniversary, we are offering a weeklong program of classes on Paramahansa Yogananda's "how-to-live" teachings and meditation techniques, online guided group meditations and kirtans (devotional chanting), virtual pilgrimage tours to the ashrams where the great guru lived and communed with God, and more.
Thanks to the generous support of SRF members and friends we are offering this week of inspiration and fellowship free of charge, and hope it will provide solace and upliftment during these challenging times. We welcome and are deeply grateful for donations, which can be made at registration and during the event.
We look forward to having you join us for this special week, and to sharing more details about the program soon!
PLEASE NOTE: Though the online Convocation is offered free of charge, registration is required.
close
Time is shown in your local time zone.
close
This event is for SRF Lessons students only.
If you are interested in becoming an SRF/YSS Lessons student, please apply.
close
This event is for SRF/YSS Kriyabans only.
If you are interested in becoming a SRF/YSS Kriyaban, please apply.
Online events
/
August 9, 2020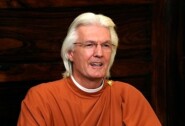 Self-Realization Fellowship warmly welcomes you to a weeklong immersion in the Kriya Yoga teachings of Paramahansa Yogananda. This year we are honoring and celebrating the 100th anniversary of Yogananda's arrival in the West and the beginning of his worldwide work. SRF/YSS President Brother Chidananda will open the first fully online World Convocation with a message to truth seekers everywhere.
See more
Join us for a two-hour meditation led by a monastic.
See more
Online events
/
August 10, 2020
Online events
/
August 11, 2020
Online events
/
August 12, 2020
Online events
/
August 13, 2020
Online events
/
August 14, 2020
Online events
/
August 15, 2020
Meditation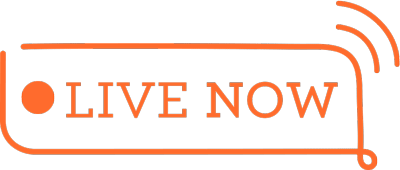 Join us for a one-hour meditation led by a monastic.
See more
Convocation Closing With Brother Chidananda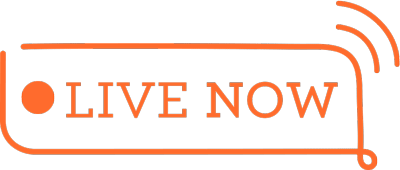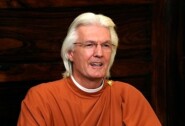 Brother  Chidananda, president and spiritual head of Self-Realization Fellowship/Yogoda Satsanga Society of India, will deliver a special talk to SRF/YSS members and friends, addressing the concerns and hopes of all spiritual seekers as the world works to enter an age of greater peace and understanding — and as SRF looks ahead to its next hundred years and beyond. Brother Chidananda will share inspiring and practical thoughts on how the profound sadhana (spiritual discipline) given by Paramahansa Yogananda to the world through the SRF/YSS Lessons can become the bedrock of a truly balanced life and an infinitely rewarding personal relationship with the Divine.   
See more
For Non-English Speakers
Subtitles in various languages will be added to the videos of all the classes as soon as possible after Convocation. And a guided meditation with technique review will be conducted in German, Italian, Japanese, Portuguese, and Spanish, as shown in the schedule above.
All-Day Events
Access the SRF Technique Classes
Become a Student of the SRF Lessons
The 2020 SRF Online World Convocation is open to all. However, the three classes on the Energization, Hong-Sau, and Aum Techniques, and the special class on Kriya Yoga, are available only to those who are current or past students of the Self-Realization Fellowship Lessons. (Yogoda Satsanga Society of India Lessons students are also welcome, of course.) If you are not a current or past student, we invite you to apply now for the SRF Lessons so that you may participate in the classes on these powerful techniques, which are integral to the science of Kriya Yoga taught by Paramahansa Yogananda.
Apply for the SRF Lessons
All applications for the SRF Lessons receive our personal attention and we ask for your patience.  Because of the large numbers attending this Convocation, if you apply now for the lessons, your access to the classes on the SRF techniques may be delayed.  However, all Convocation events—including the technique classes for Lessons students—will be available here to view for some time after the week of Convocation. 

Benefits of Convocation
Sense of Community
Join others — from all around the world — as we come together to dive deep into Paramahansa Yogananda's life-transforming teachings and the tangible feeling of Divine Presence — blessings that are the hallmark of Convocation.
Online Meditations
Strengthen your ability to meditate more deeply by joining online with thousands of people worldwide as SRF/YSS monastics lead us in practicing this universal science of the soul.
Inspiration From SRF Monastics
Our monastic teachers will offer talks on Paramahansa Yogananda's Kriya Yoga teachings, giving his helpful counsel on how to navigate life's challenges, as they share their own heartwarming anecdotes about journeying on the spiritual path.
Technical Support
Need help? Contact us via the blue Live Chat button (bottom right of your screen), or call us at +1 (760) 417-6080 (Please note: long distance charges apply). 
YSS Devotees and residents of India, please call (+91) 77 66 91 9175/76/77/78/79