Connecting With the Inner Source of Protection
We in the ashrams of Paramahansa Yogananda are deeply concerned for the welfare of the SRF/YSS global spiritual family and for all humanity during the current difficult world situation. Above all, we want to encourage you to turn within to the unfailing Inner Source of protection and reassurance. Here are some online resources to aid you in your efforts to do just that at this or any other time of need.
Update — January 7, 2021: "Journey to Lake Shrine" for Youth
We are happy to present an online experience especially for youth: "Journey to Lake Shrine." This five-part video series was created by SRF's Youth Services Department in light of our in-person youth programs currently being on hold due to the pandemic, and as a way to connect youth around the world in an ever-greater bond of joyful spirituality and supportive fellowship.
Each of the five episodes in the "Journey to Lake Shrine" series is structured as a day of learning and fun, similar to a day at an in-person youth program.
Update — June 16, 2020: Counsel for Parents 
Drawing from the practical wisdom and inspiration of Paramahansa Yogananda's teachings, SRF's Youth Services department shares spiritual counsel for parents as they navigate the challenges confronting their families during the Covid-19 pandemic. 
Messages From Brother Chidananda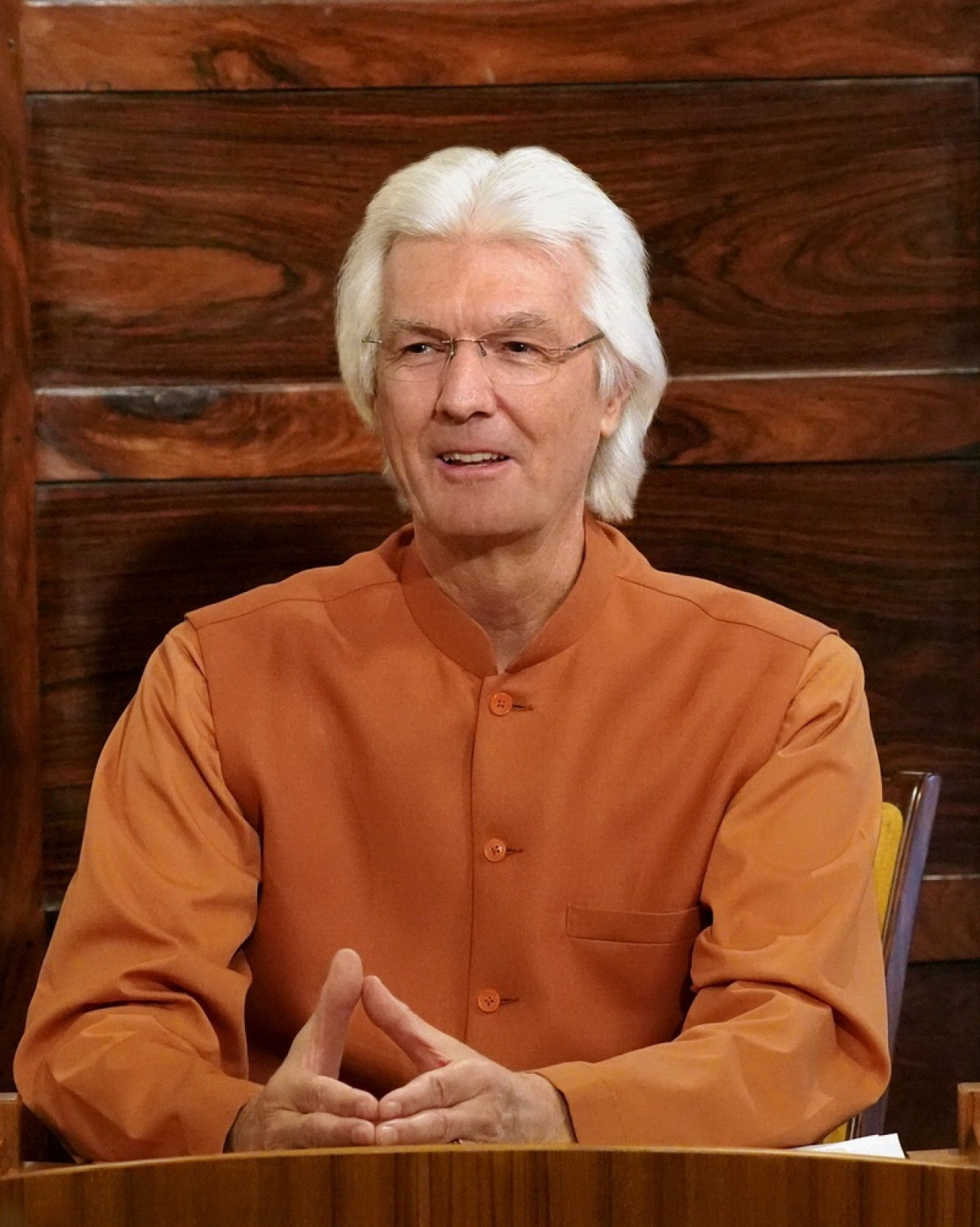 Letter from Brother Chidananda: In this letter entitled "Crisis or Spiritual Opportunity?" SRF President Brother Chidananda offers guidance on how we all can best meet the challenges posed by the present world situation.

Video: A video message from Brother Chidananda, with a guided meditation, posted on March 14. Brother Chidananda offers a message of encouragement and practical guidance for coping with these difficult times. Includes a 50-minute period of chanting and meditation and healing prayer service.
SRF Online Meditation Center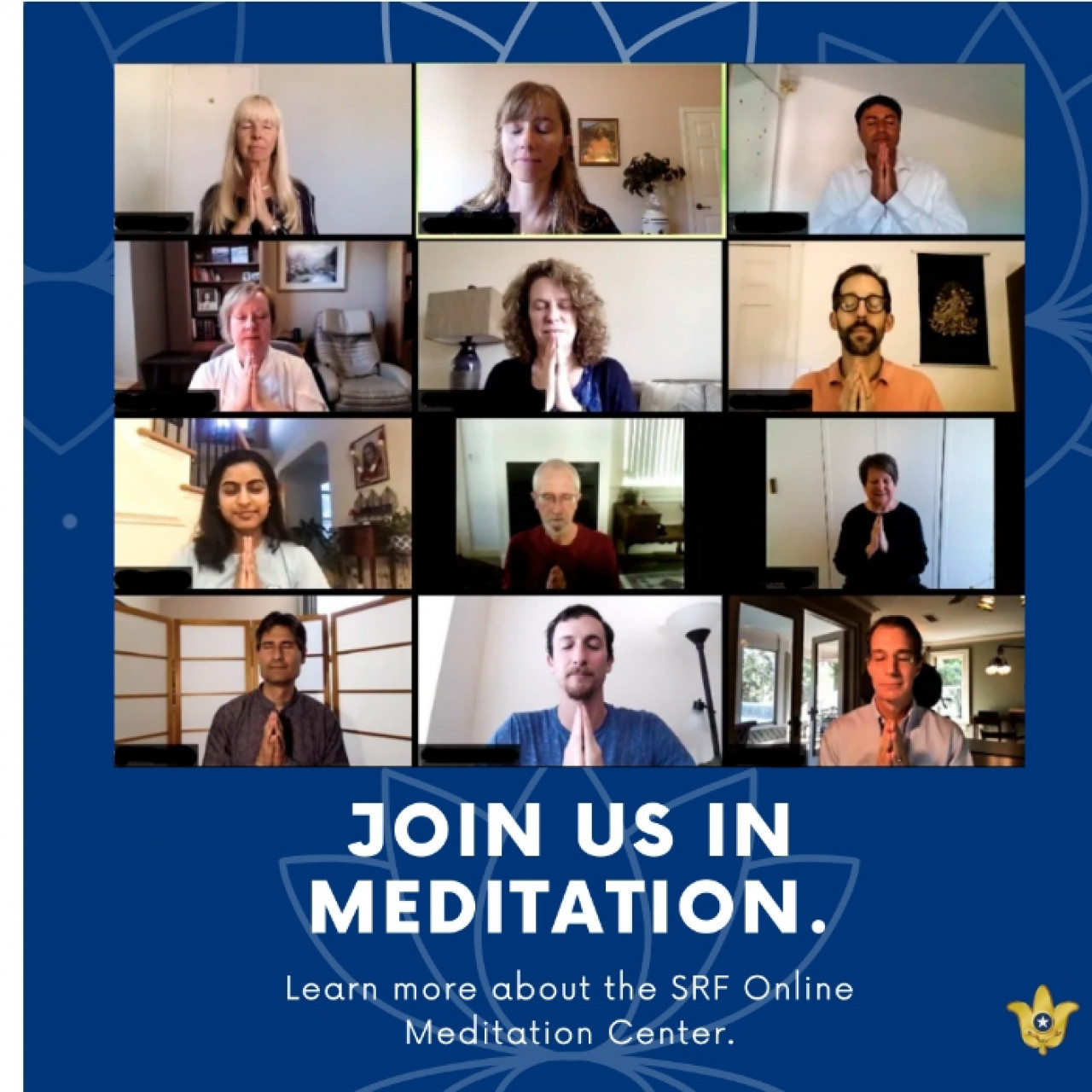 The SRF Online Meditation Center offers everyone, no matter where you are located in the world, the opportunity to experience live group meditation just like those conducted in SRF's temples and meditation groups. SRF monastics conduct some of the meditations, and longtime SRF lay members conduct the rest. We invite you to join the thousands that are participating in this powerful means of connecting with the Divine and with the worldwide spiritual family of devotees and seekers. Meditations are offered in several languages, listed on the weekly schedule of events. 

Weekly Online Inspirational Services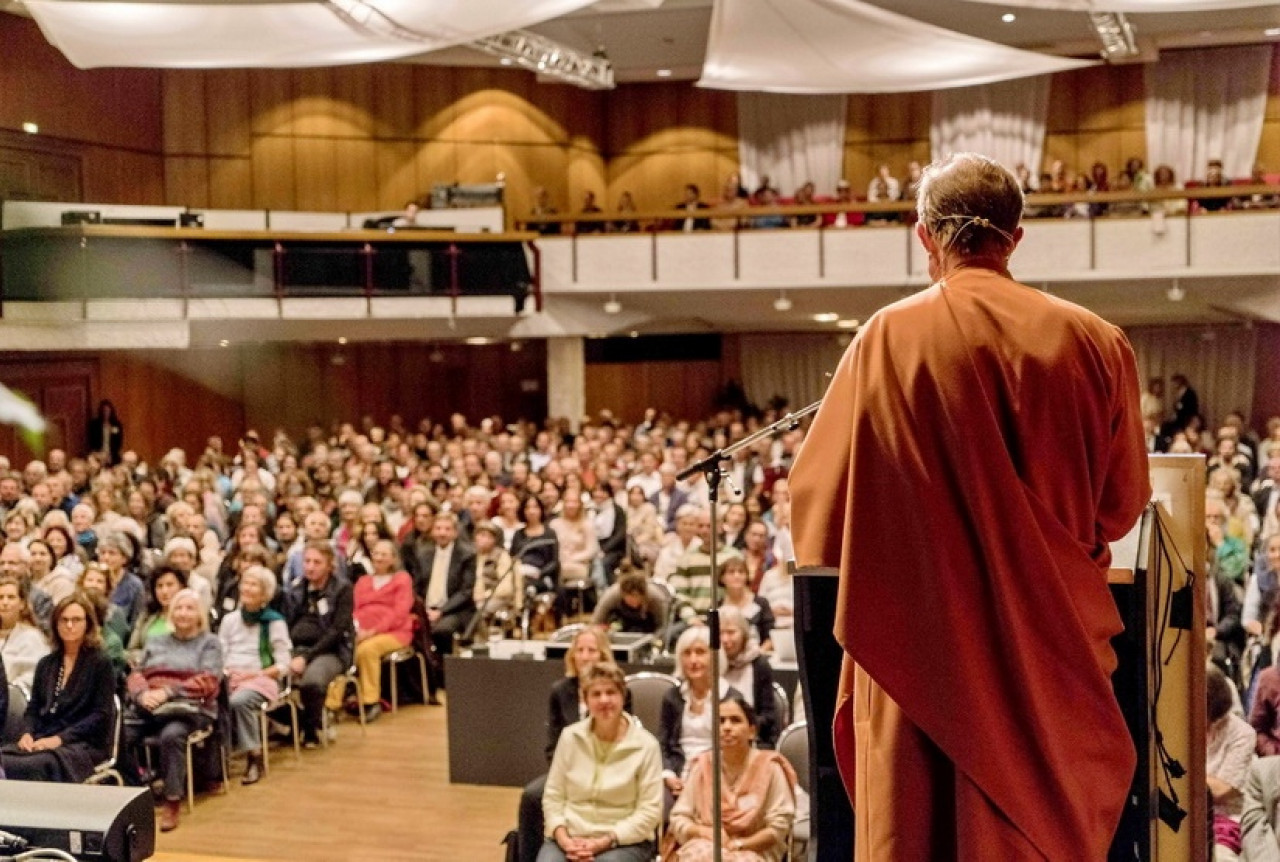 Currently we are offering a new online inspirational service each week, led by an SRF or YSS monastic. These programs include meditation, chanting, and a talk on Paramahansa Yogananda's teachings. Check back each weekend for the latest video, or subscribe to our Newsletter to be notified when new programs are posted. 

Please note: We will be archiving these online inspirational services on the "Weekly & Special Services" section of our website. 
Recommended Reading From the Wisdom-Legacy of Paramahansa Yogananda
From our "How-to-Live Wisdom" section on the SRF website
eBooks of special interest
Where There is Light
Especially chapter 2, "Strength in Times of Adversity"; chapter 3, "Learn to Meditate"; and chapter 4, "Rising Above Suffering"
Man's Eternal Quest
Especially the chapter "Eliminating the Static of Fear From the Mind Radio"
Guided Meditations to Help You Connect With Your Inner Divinity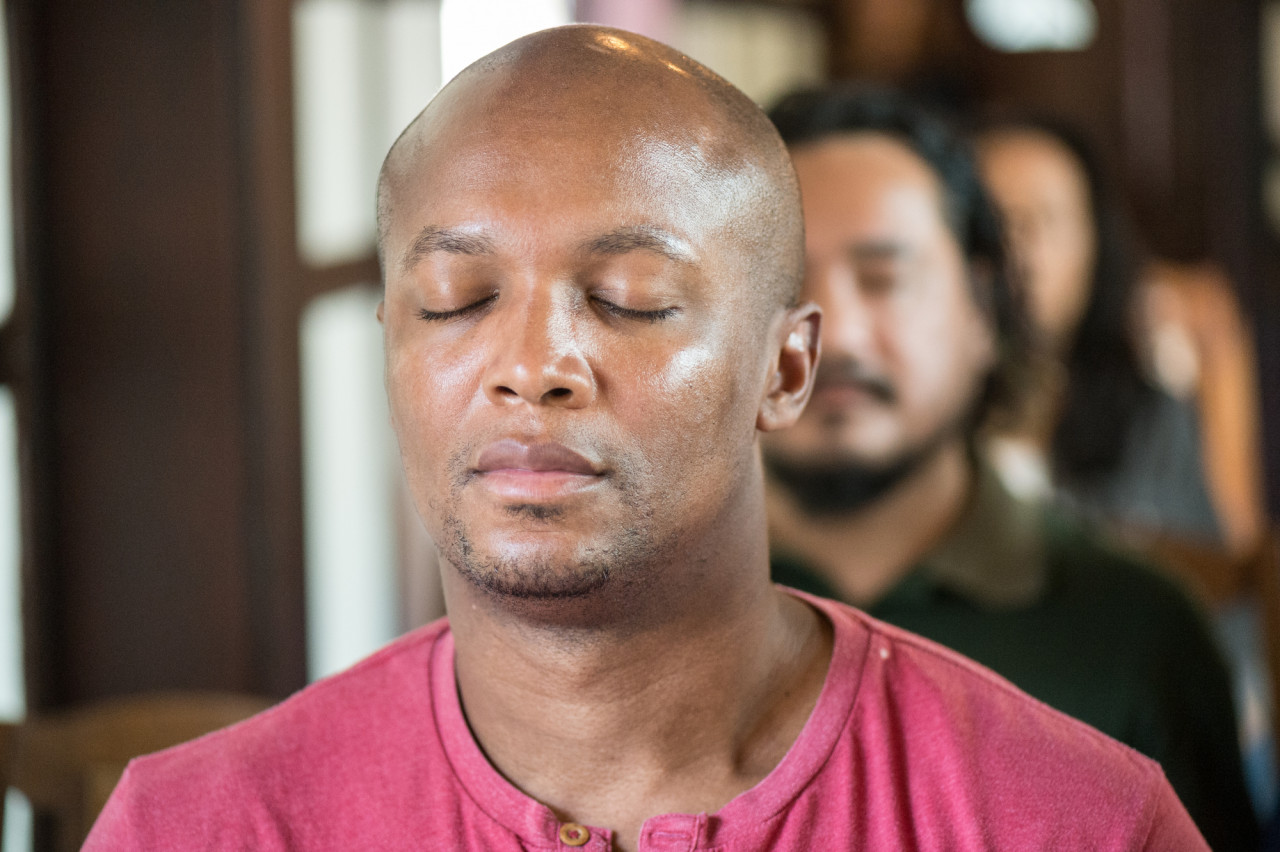 Our website offers a number of guided meditations on different themes, including "Living Fearlessly" and "Peace." Each is led by a monastic disciple of Self-Realization Fellowship.
The Power of Prayer and Affirmation

Our website devotes an entire section to the power of prayer and affirmation, including:

In-depth explanations on why and how prayers and affirmations are effective in transforming our lives and the world we live
Practical tips and specific prayers and affirmations that you can employ to invoke Divine Aid for yourself and others
Information on how you can participate in SRF's Worldwide Prayer Circle, and thereby unite your spiritual power with countless people around the world to help bring God's light to our world in ever-greater measure—including instructions on how to practice a powerful yogic technique for healing others that was practiced and taught by Paramahansa Yogananda
Requests for Prayers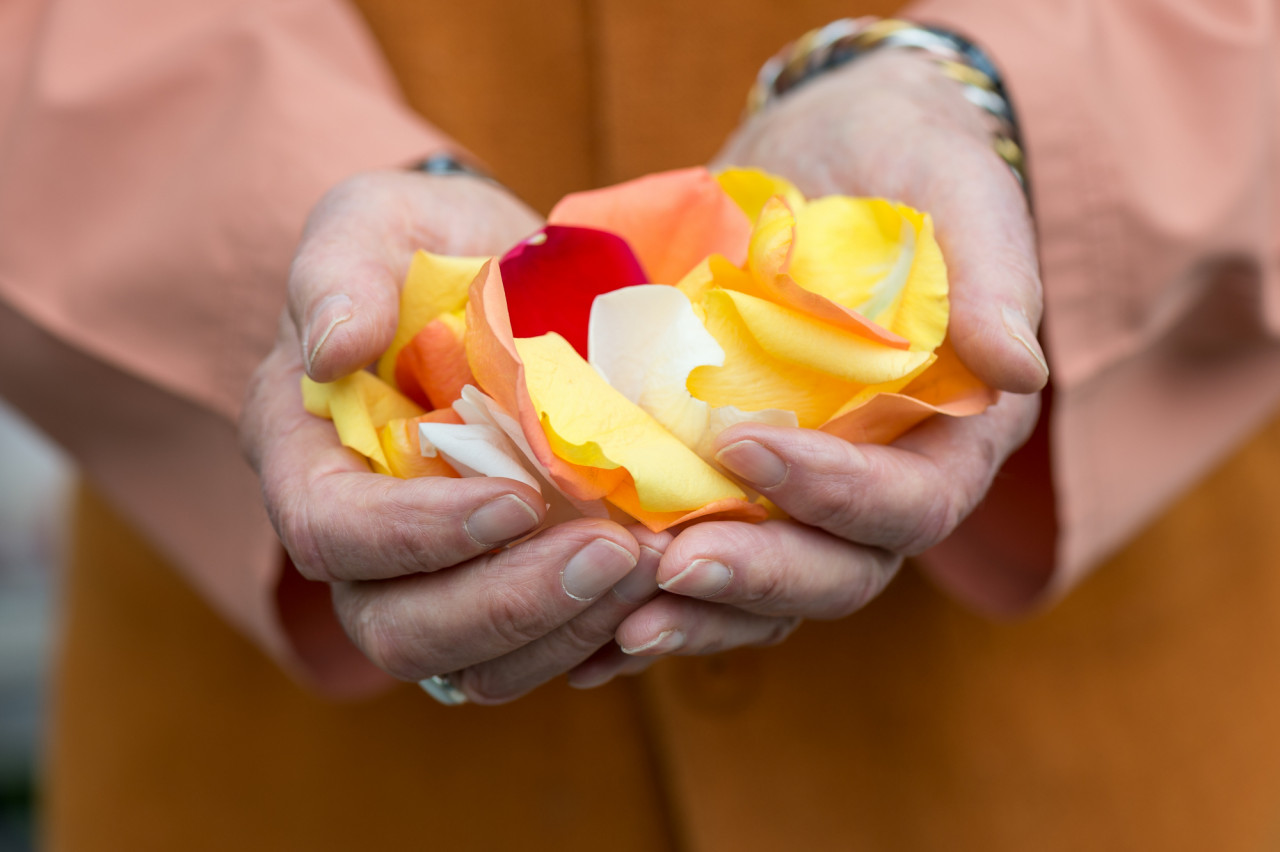 We also invite you to submit requests for prayers for specific persons. These will be included in the daily prayers of the Self-Realization Fellowship Prayer Council—consisting of SRF monastics and led by SRF President Brother Chidananda, who deeply meditate and pray for others each morning and evening, and perform the healing technique practiced and taught by Paramahansa Yogananda.
Joining Together to Pray for Others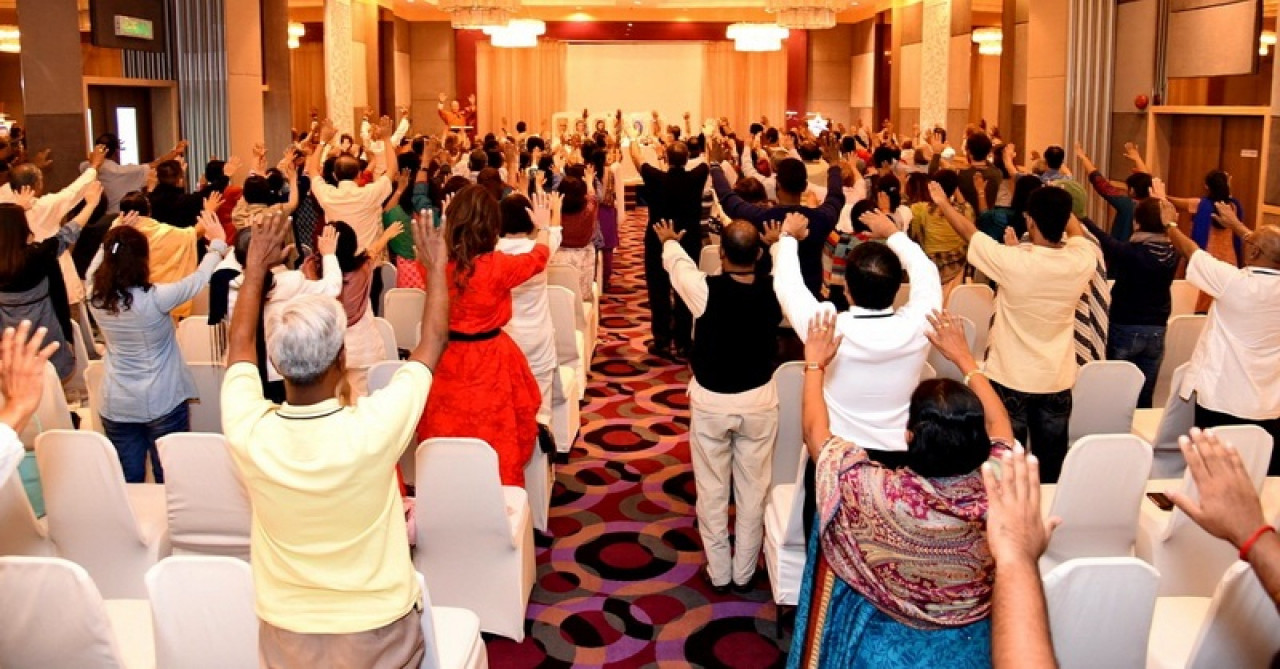 The SRF monastics offer prayers for healing of others at specific times of the day, and we invite all to join in this effort.
News and Announcements About SRF Activities

We will keep you updated on the latest developments concerning SRF's worldwide activities. We also invite you to subscribe to our Newsletter to receive monthly inspiration and timely notifications about important news.