Brother Chidananda, president of SRF/YSS, asked that this message be shared with all followers and friends of Paramahansa Yogananda:
"At this time of grave worldwide concern over the war in Ukraine, I urge all members and friends of Self-Realization Fellowship and Yogoda Satsanga Society of India to continue praying deeply for all whose lives, families, and well-being are endangered — and for harmony and peace worldwide. Humankind is one family, and acts of aggressive war against one nation ultimately affect us all. Please join me and the monastics in Paramahansa Yogananda's ashrams in special prayers that God's light — working through the souls, conscience, and goodwill of all members of our world family — may generate a powerful shield of security around the innocent, and a healing counterforce to the ignorant indulgence of the darker impulses of human nature that have erupted in this violence and destruction.
"Concentrated prayers, love, and God-attuned thoughts and energies born of divine communion in meditation can help to bring protection, courage, and inner strength to those in harm's way — and wisdom and right understanding to the leaders of nations. Let us join together in using this powerful intervention at the present dangerous time in world affairs — for all who are suffering in the current conflict, and for the continued awakening of the global family to universal spiritual principles and godly ways of living, which are the only permanent way of bringing lasting peace and harmony."
Paramahansa Yogananda taught a healing technique, to be practiced at the end of personal and group meditations. We invite you to participate in this practice with SRF/YSS President Brother Chidananda by viewing a short video, where he also speaks to the incredible power of prayer for bringing healing and peace to the world.
Paramahansaji's Far-Seeing Wisdom for Humanity's Evolution
We also want to share with you far-seeing wisdom from Paramahansa Yogananda on spiritual steps we all can take to help build a foundation for world unity, as humanity continues to evolve toward greater understanding, cooperation, and security.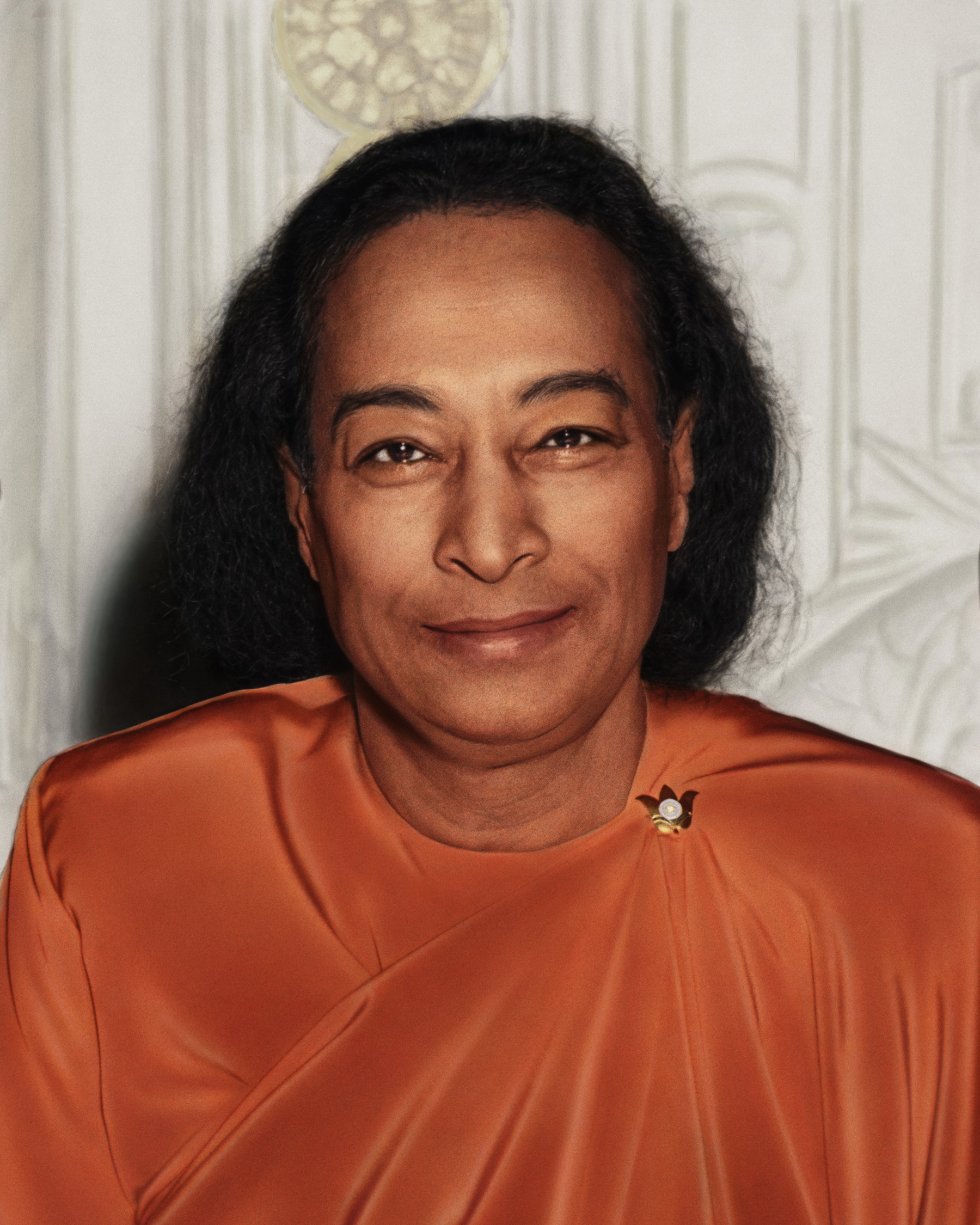 From talks and writings of Paramahansa Yogananda given around the time of World War II:
"People will learn from this war the devastating consequences of the misuse of technology….After it is over, there will be so much fear of world devastation that if anybody tries to start a war, the rest of the world will fall upon that nation. I am telling you things far ahead of my time."
"The world must become more and more spiritual for wars to diminish….Love, international brotherhood, peace, joy, sharing — these alone can bring peace to the world."

"I believe that if every citizen in the world is taught to commune with God (not merely to know Him intellectually), then peace can reign; not before. When by persistence in meditation you realize God through communion with Him, your heart is prepared to embrace all humanity."
"Resolve that you will love the world as your own nation, and that you will love your nation as you love your family. Through this understanding you will help to establish a world family on the indestructible foundation of wisdom."
"Set a time apart each day to meditate on Him. When you commune with God, you shall feel toward everyone as toward your own. No one can ever make me feel he is not mine. All human beings are God's children, and He is my Father."
"The great ones are the models. Though their bodies were finite, they realized within that they were a part of the Infinite Ocean; that all individualized forms are the waves of the Cosmic Sea. In this world we circumscribe ourselves within a little family. When we love our neighbors, we become bigger. When we love our country, we become bigger still. When we love all nations, we become even bigger. And when we are one with God in the hereafter, or by deep meditation while we are still here in the body, we realize truly that the Ocean is the wave, and the wave is the Ocean."
"Just beneath the shadows of this life is God's wondrous Light. The universe is a vast temple of His presence. When you meditate, you will find doors opening to Him everywhere. When you have communion with Him, not all the ravages of the world can take away that Joy and Peace."
Affirmation to practice: "In life and death, in disease, famine, pestilence, or poverty may I ever cling to Thee. Help me to realize I am immortal Spirit, untouched by the changes of childhood, youth, age, and world upheavals."
Additional Resources on Our Site
On the webpage "Spiritual Light for These Challenging Times" you will find practical resources from Paramahansa Yogananda, Brother Chidananda, and past SRF/YSS presidents for overcoming fear and negativity, and how to establish for yourself a hopeful perspective on the world situation. Please also consider participating in the SRF Worldwide Prayer Circle, a collective spiritual effort begun by Paramahansa Yogananda.