We are very pleased to announce that the new edition of the Self-Realization Fellowship Lessons in Portuguese is now available, and enrollment is open!

The new and comprehensive edition of the SRF Lessons contains a wealth of previously unpublished material from Paramahansa Yogananda's writings and classes on the SRF meditation techniques and "how-to-live" teachings that lead to inner and outer harmony and the highest states of blissful divine consciousness.
Paramahansa Yogananda viewed the Self-Realization Fellowship Lessons as the very core of the teachings he was ordained to bring to the world as a special spiritual dispensation for the coming global civilization.
Translations are in progress in numerous other languages, including Spanish and German. We hope to have these available in the near future as well, making the light of Paramahansa Yogananda's teachings available to as many seekers as possible.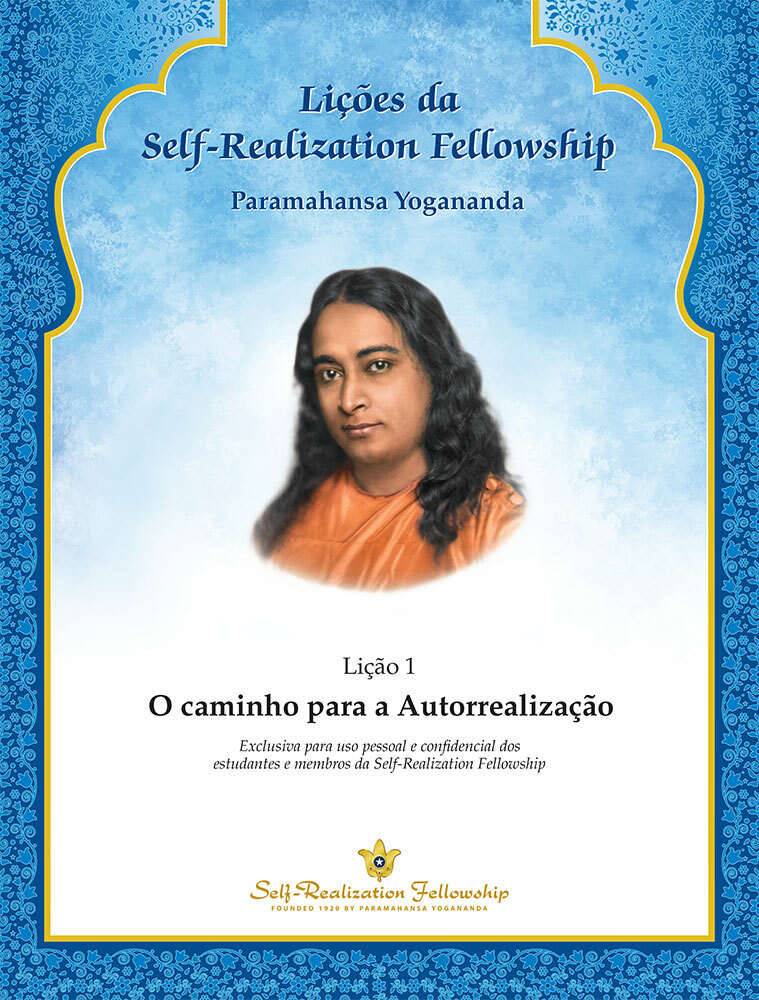 Celebrating the Launch of the Lessons in Portuguese
A special event was streamed on May 31, 2023, from the Indian Embassy in Brasilia, to celebrate the release of the Portuguese edition of the Self-Realization Fellowship Lessons. India's Ambassador to Brazil, Suresh K. Reddy, attended the momentous occasion, and was presented by SRF monks Brother Balananda and Brahmachari Roberto with a gift of Paramahansaji's Autobiography of a Yogi and his translation of and commentary on the Bhagavad Gita, God Talks With Arjuna.
Brother Balananda conducted the release, giving a short inspirational talk noting the significance of the occasion; and as part of the event Brahmachari Roberto read, in Portuguese and then in English (for all those viewing online), a letter from Brother Chidananda, president and spiritual head of SRF/YSS.
Brother Chidananda conveyed his personal thanks in one portion of his letter: "Much loving thought and effort has gone into making this possible, and from the depths of my heart I thank all of those who have devotedly served to bring about this translation and distribution."
At a different point in his message, he encouraged SRF students with this reminder of the transformative power of the Lessons, saying: "Take some time each day to absorb the God-inspired wisdom and love with which Paramahansaji infused the SRF Lessons. He knew that by doing so, you would be able to maintain a spiritual link with his omnipresent consciousness — and attunement with his ever-living guidance of each devotee."