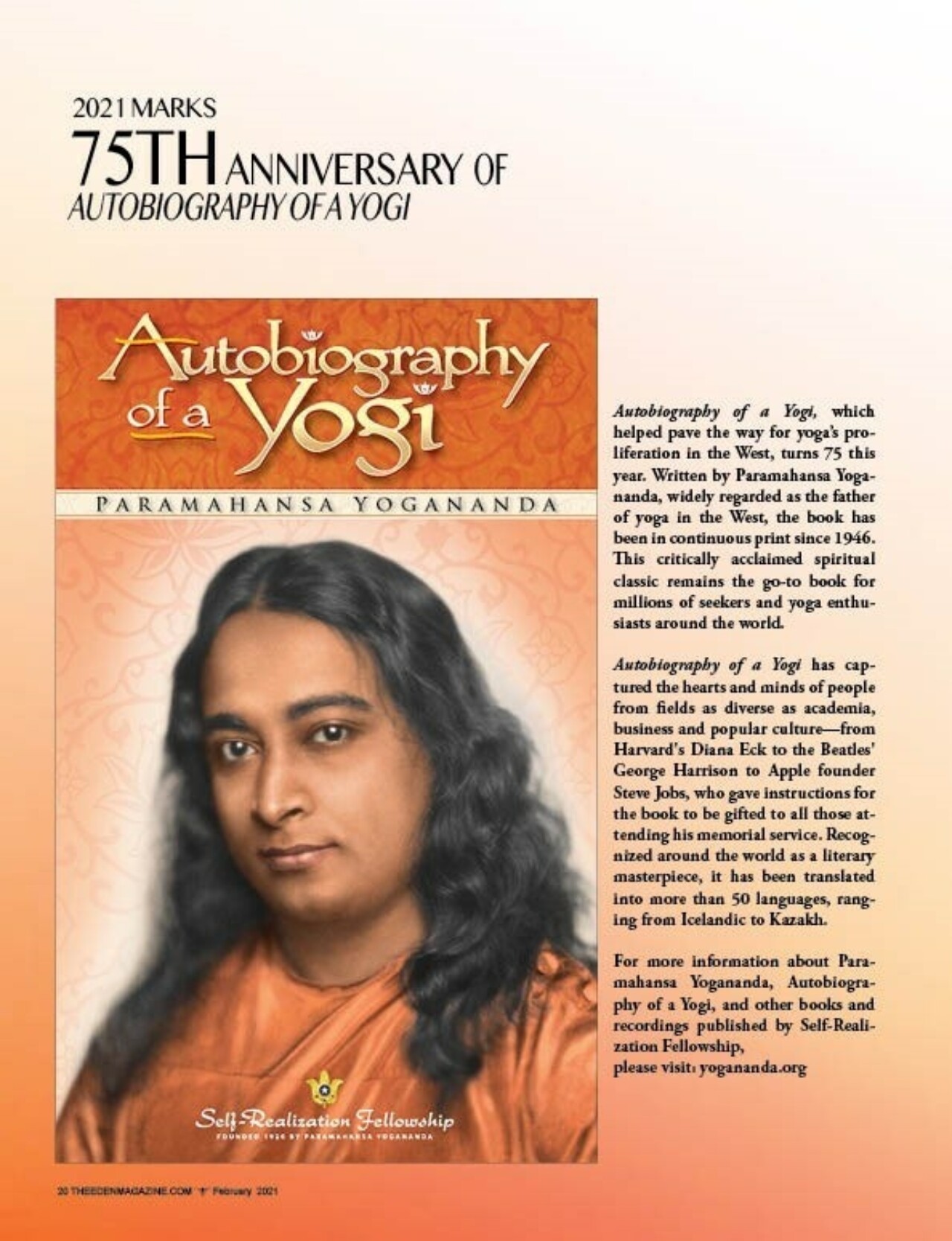 (Above: an excerpt from The Eden Magazine's February issue)
The 75th anniversary of Paramahansa Yogananda's best-selling spiritual classic Autobiography of a Yogi is now drawing attention from both local and national media. Citing the book's ongoing power to inspire and educate, dozens of U.S. and Canadian news sites have covered the milestone.
Most recently, The Eden Magazine — an online periodical that has a worldwide audience and publishes uplifting stories showcasing "unity in diversity for the benefit of humanity" — honored this special anniversary with a two-page spread in their February 2021 issue. Heralding Autobiography of a Yogi as "the go-to book for millions of seekers and yoga enthusiasts around the world," they feature an excerpt from the chapter on Yogananda's visit with Mahatma Gandhi at the great leader's ashram in Wardha. Read the full article in the February 2021 issue of The Eden Magazine.