For the third year in a row, Self-Realization Fellowship will participate in The Shift Network's Yoga Day Summit. The free one-day online event will feature an interview with Brother Brahmananda, a monk of the SRF order since 1965. The interview will begin streaming online at yogadaysummit.com on Thursday, June 21, and will be available free for 48 hours following the initial webcast. Please check the Yoga Day Summit website for the exact time that the interview will go "live."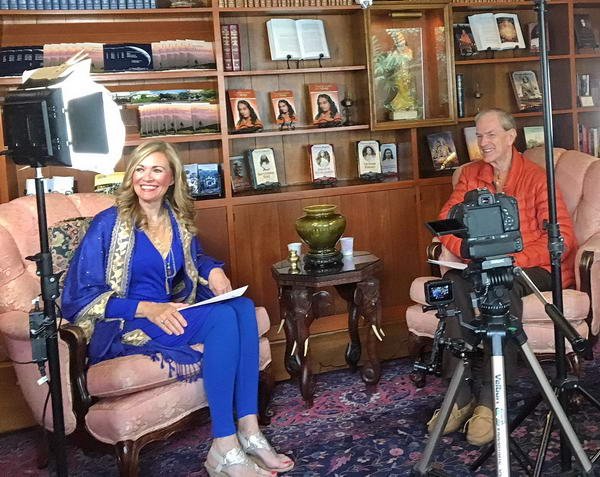 Conducted by Sandra de Castro Buffington, founder and former director of UCLA's Global Media Center for Social Impact, the interview was filmed at the SRF International Headquarters in Los Angeles. In it, Brother Brahmananda discusses the relevance and benefits of the Kriya Yoga teachings of Paramahansa Yogananda.
The Yoga Day Summit includes interviews and "yoga sessions" with scientists, musicians, scholars, and teachers from different organizations within the global yoga community, and explores the world of yoga from its ancient roots in India to today's global movement.
To register for the free online Yoga Day Summit and watch the interview with Brother Brahmananda on June 21, please visit www.yogadaysummit.com