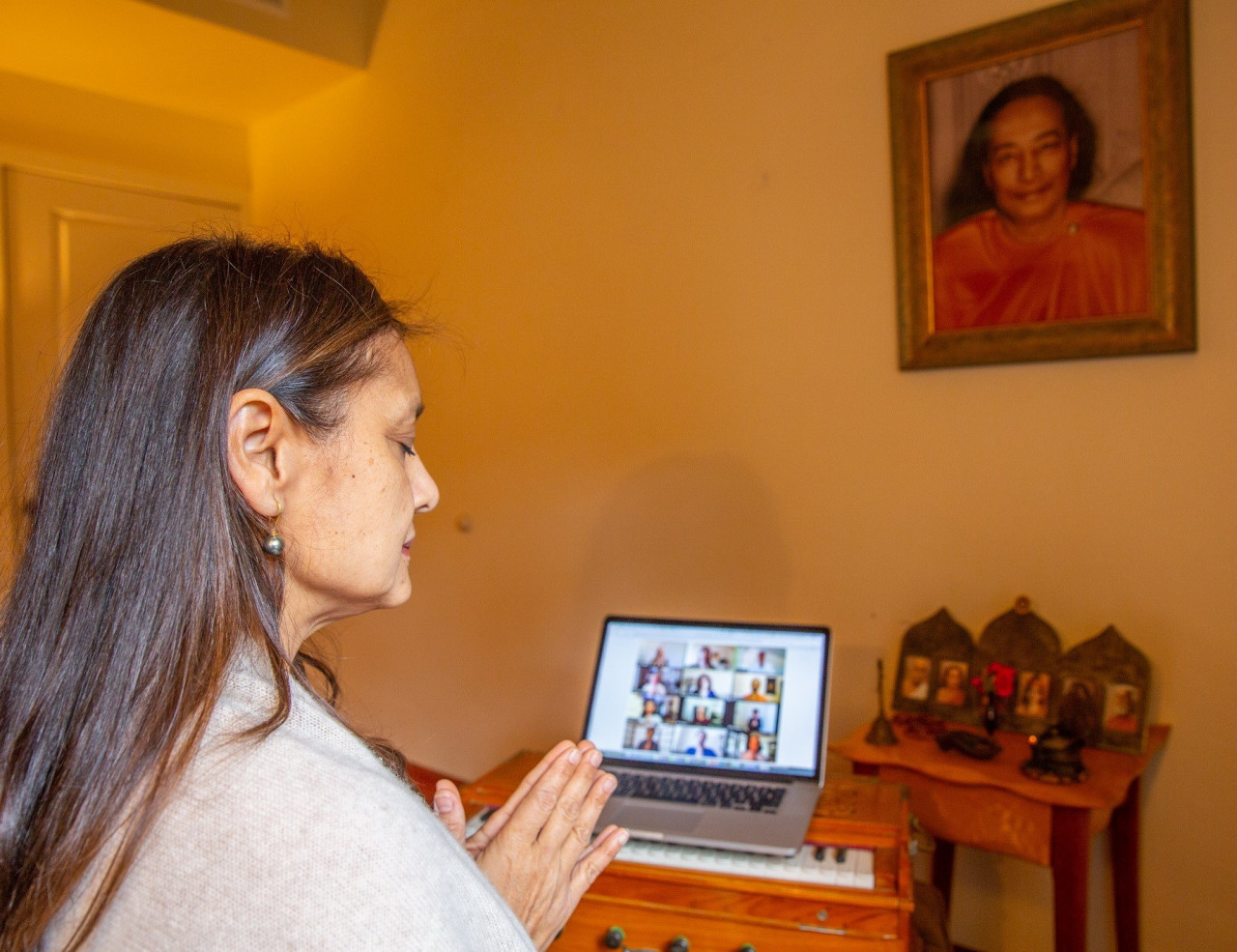 To help celebrate its Centennial, Self-Realization Fellowship held a special 24-hour meditation service beginning Saturday, September 19, at 10:00 a.m. (PDT).
September 19 marked the 100th anniversary of the historic day Paramahansa Yogananda arrived in the United States to begin his mission of spreading the science of Kriya Yoga throughout the world.
The first hour of this special meditation service was led by Brother Chidananda, president of Self-Realization Fellowship/Yogoda Satsanga Society of India (the name by which Paramahansaji's work is known in India). Senior monastics of SRF and YSS led the remaining portions.
In addition to periods of silence, the meditation service included:
Practice of the SRF Energization Exercises
Devotional chanting
Prayer for those in need and for greater world peace and harmony
Practice of Paramahansa Yogananda's yoga technique for sending healing energy to others and vibrations of peace and harmony for the benefit or our entire world
This event took place on the Online Meditation Center.
Other Events to Celebrate SRF's Centennial 

Prior to the centennial meditation, starting at 7:00 a.m. PDT there were two additional livestreamed events celebrating the SRF Centennial:  
a special ceremony in Boston at the place where Yogananda first set foot on American soil,  
and an address by Brother Chidananda from SRF's international headquarters in Los Angeles.  
For the video of these events and more about the SRF Centennial that is being observed throughout 2020, please visit our SRF Centennial web page: