Self-Realization Fellowship music is now available on many audio streaming services, including Spotify, Apple Music, Amazon, YouTube Music, Deezer, Pandora, iHeart radio, and more. Search your preferred streaming service for "Self-Realization Fellowship" to find available SRF recordings.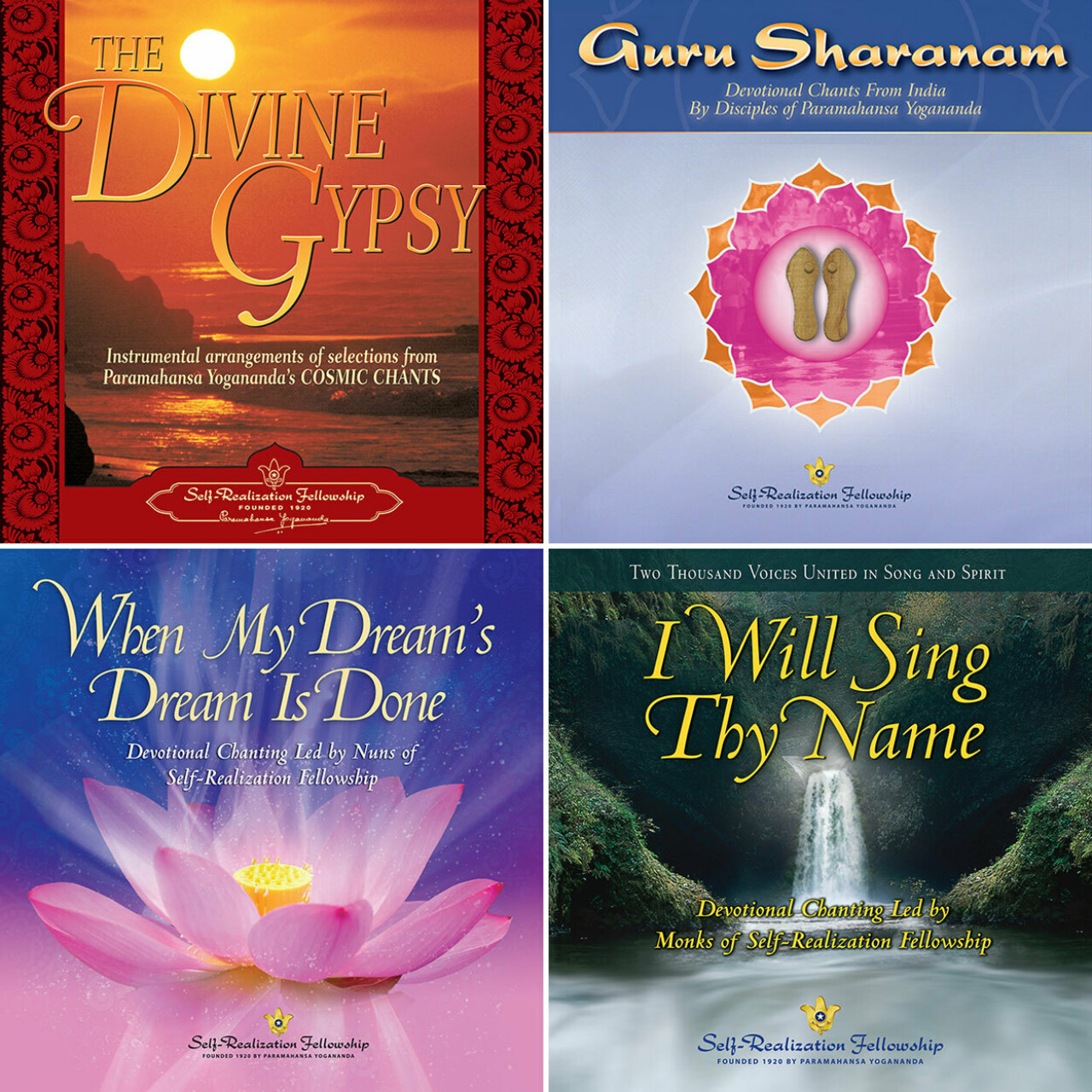 Examples of some of the recordings now available for streaming
These streaming services feature many of Paramahansaji's Cosmic Chants, performed in kirtan chanting led by SRF monks and nuns in such albums as I Will Sing Thy Name, When My Dream's Dream Is Done, and Light the Lamp of Thy Love. Also available are many recordings of traditional Indian bhajans (devotional songs), as well as instrumental arrangements of Paramahansaji's compositions in albums such as The Divine Gypsy, Thou Art My Life, and I Am the Sky.
More music is planned to be added to these streams, including selections which have not been published in CD format such as kirtan chanting from the recent SRF World Convocations .
CD's and MP3 downloads of SRF music and other audio recordings are still available on the SRF bookstore.